Honeymoon
Do you want to laze on the beach, explore old-world locales, hike scenic mountains, or sightsee in cosmopolitan cities? Do you prefer an intimate boutique hotel, an all-inclusive resort, a floating cruise ship or an overwater bungalow? We offer a customized packages for each couple based on your preference and choice right from a chota breakhoneymoon to long stretch honeymoon… Explore and chose the best suitable option.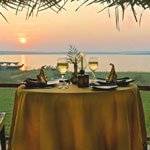 Coorg,also known as Kodagu, is a place said to haunt you forever with its timeless beauty. Described as the Scotland of India. Chikmagalur (Chikkamagaluru) is popularly known as Coffee Land of Karnataka and a chaming hill station of Karnataka attracts many Trekkers, honeymoon couples, explorers and nature lovers throughout the year.
READ MORE...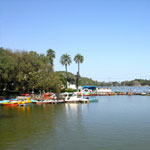 Mount Abu is popular hill Station in Rajasthan and borders Gujrat. The rocky hills, dense forests, lakes and an amazing weather makes Mt abu an ideal Honeymoon location for couple looking for a short break honeymoon. Enjoy the ride on the boat in Nakki lake or just take a walk in Abu, the experience is just wonderful.
READ MORE...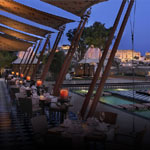 Udaipur, known as the city of lakes is famous for Rajput era palaces and lakes. The Lake palace itself covers an entire island in the Pichola lake. Mount Abu is popular hill Station in Rajasthan and borders Gujrat. The rocky hills, dense forests, lakes and an amazing weather makes
READ MORE...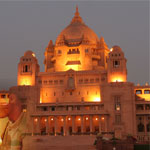 Rajasthan 'The land of Kings' comprises of the Thar desert, also known as the Indian desert. Though a large percentage of the total area is desert, and even though there is little forest cover, Rajasthan has a rich and varied flora and fauna.
READ MORE...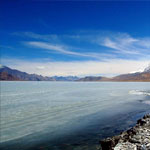 Landscape of Ladakh has been modified and sculpted into the spectacular shape by the wind and the erosion over the centuries. Its altitude ranges from 9000 to 25000 feet. And is traversed by other mountain chains, the Ladakh range and Zanaskar range. It is rightly called "the broken moonland" and "land of endless discovery".
READ MORE...
Mahabaleshwar is Queen of hill station located in the Western Ghats range. With one of the few evergreen forests of India, Mahabaleshwar's 14+ exotic viewpoints provide one with a spectacular access to the ultimate in fascinating landscapes. The Strawberry and Mulberry farms are world famous and have become major attraction for people wanting to taste the lovely fruit. Honey, Jelly chocolates and carrots are other favorites to enjoy.
READ MORE...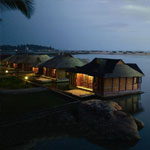 Munnar the most sought after tourist destination in South India. Large expanse of tea plantations, forests, wild life, valleys and mountains. Trivendrum is famous for Padmanabhan Swamy temple.Thekkady is India 's largest wildlife sanctuary is a dream destination for any tourist visiting India.
READ MORE...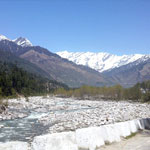 Shimla is one of the most famous & popular Hill station in North india. The small hill station amidst the lofty snow-clad Himalayan ranges, surrounded by lakes and lush green pastures look as though an artist has painted them - picture perfect. Manali Hill Station is one of the most beautiful and the
READ MORE...