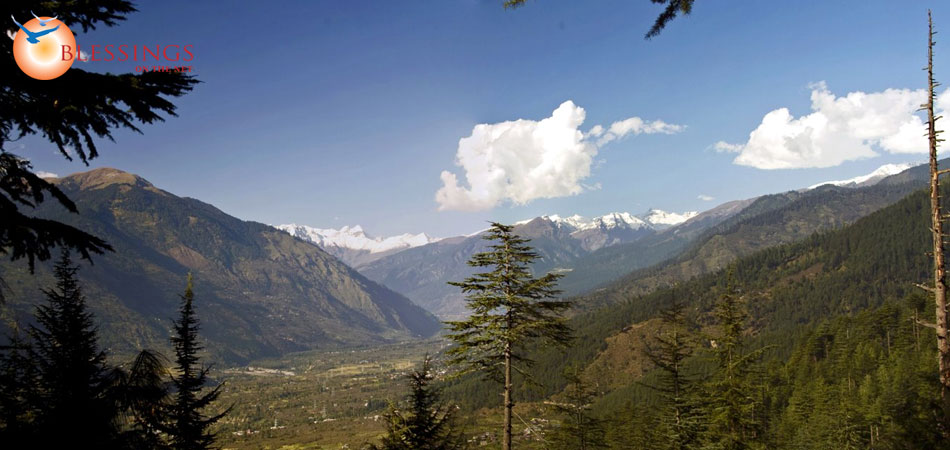 Manali is located at 570km from New Delhi and 280km from Shimla, Manali is the northern-most town of Himachal Pradesh's Kullu Valley. Situated on the national highway that leads to Leh, Manali is also the gateway to the remote and desolate valleys of Lahaul and Spiti.
According to Hindu legend, Manali was named after the sage Manu after he steered a boat of survivors to safety here during a great flood. Manali is an important hill station of northern India and is the destination of thousands of tourists every year. Its cool atmosphereprovides a perfect haven for the ones afflicted by the hot Indian summers. Besides offering quite a few places for sightseeing,

Manali is also famous for adventure sports like skiing, hiking, mountaineering, paragliding, rafting, trekking, kayaking, and mountain biking. In brief, Manali-the veritable "valley of the Gods"-is an ideal place for the ones in search of both adventure and comfort.

The Kulluis in brightly patterned puttoos, Tibetan women wearing ankle-length rainbow-striped pinafores, Nepali porters, Buddhist monks, and even the odd party of Zanskaris, swathed in fusty woolen gonchas, muddled together with souvenir-hunting Indian and Western tourists-all add up to the welcoming hubbub of Manali.