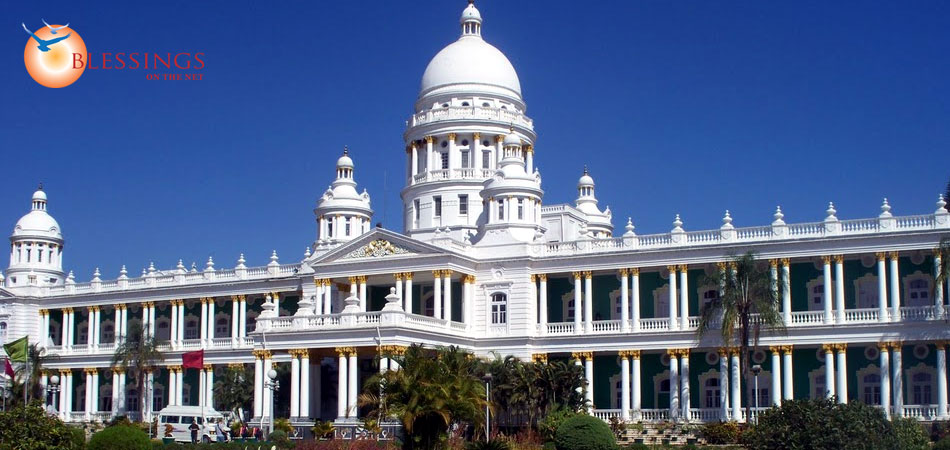 Mysore is the second largest city in the state of Karnataka. The city is situated at the base of Chamundi Hills. Mysore is famous for the Dussehra celebrations during which a large number of tourists visit the city.

Hindu mythology says that Mysore was ruled by Mahishasura a demon and the demon was later on killed by Goddess Chamundeshwari. Till the 15th century the area where Mysore stands today, was known as Puragere. The fort was constructed in the year 1524 by Chamaraja Wodeyar III.

Mysore city is the cultural capital of Karnataka. Dussehra is the most important festival of the city. This festival is celebrated for a period of 10 days and it was started by King Raja Wodeyar I in the year 1610. The ninth day of the celebration is known as Mahanavami and the imperial sword is worshiped on this day. Processions constituting ornamented elephants, camels and horses are taken out.

The style of painting prevalent is an outgrowth of the Vijayanagar school of painting. The typical characteristic of these paintings is the plaster of Paris work in which gold hydrofoils are pasted.

Mysore is also known as City of Palaces. There are a large number of palaces around the city to be visited. The famous Jayalakshmi Vilas Mansion is now being converted into a museum and is dedicated to folk culture.