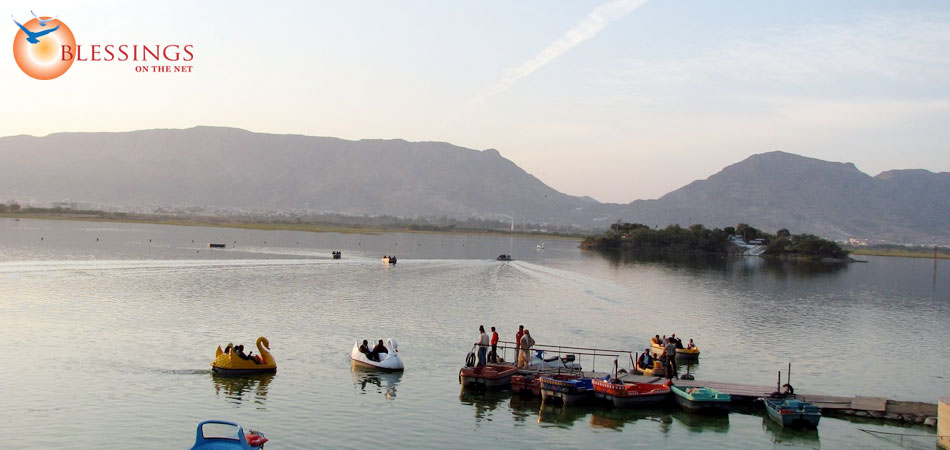 Ajmer, formerly known as Ajmere or Ajaymeru is a city in Ajmer district of Rajasthan.At a distance of 135 km from the capital city of Jaipur, Ajmer is surrounded by the Aravalli range and is located at the slopes of the Taragarh Hill.
Ajmer is a world renowned pilgrimage center for both Hindus as well as Muslims. It is a celestial home to most holy Dragon Sharif a tomb of the Sufi saint Khwaja Moinuddin Chisti, which is equally worshiped by all religions specially the Hindus and Muslims.Nestling in the foothills of `Ajaya Meru', Ajmer was founded by Aijpal Chauhan in the year 1100 AD, dominated and ruled by Chauhan dynasty till 1193 AD.
The Anasagar is a beautiful artificial lake located at the north of the city. The Bardani pavilions which surround the lake and the adjoining parks add to the beauty of the location and are popular for outings and picnics. The city has several other attractions like Adhai Din Ka Jhonpra, which is the remains of an old mosque and is a unique example of Indo-Islamic architecture, the Nasiyan (Red) Temple which is a well known Jain temple, the Nimbark Peeth, Nareli Jain temple, among many others. The Ajmer Museum, which was once the residence of the Mughal Emperor Akbar, has a range of unique sculptures and armour of the Mughal and the Rajput dynasties .