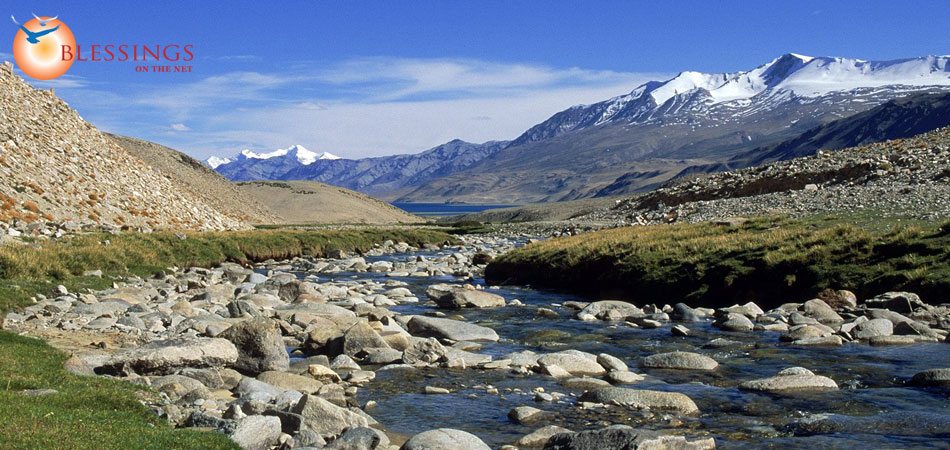 Ladakh is situated in Jammu & Kashmir and is the highest inhabited region of India. Ladakh, referred by multiple names such as 'The Last Shangri-la', 'Little Tibet', 'The Land of Numerous Passes', 'The Land of Mystic Lamas', 'The Broken Moon' and 'Moonscape' (the Moon Land)Ladakh is an exotic destination where a high plateau, steep mountains and valleys abound .You can find some of the highest motorable roads in the world in Ladakh, which traverse these high passes and take you to exotic hidden locations high in the Himalayas.

The largest of the 10 provinces of Jammu and Kashmir, Ladakh is bordered by the Karakoram chain of mountains in the north and the Himalayas in the south. With the great Indus flowing right through Ladakh, the province is divided into Leh, the capital, Nubra, Zanskar, lower Ladakh and Rupshu. The many distinctive features of Ladakh are its uplands, craggy, barren cliffs and plateaus.
Ladakh is famous for its dramatic landscape and Buddhist heritage. There are many picturesque hamlets in Ladakh situated on the banks of the Indus River. All these villages have Buddhist monasteries or gompas which are located atop hillocks in their vicinity. Ladakhi, Purig, Tibetan, Hindi and English are the commonly used languages.
..