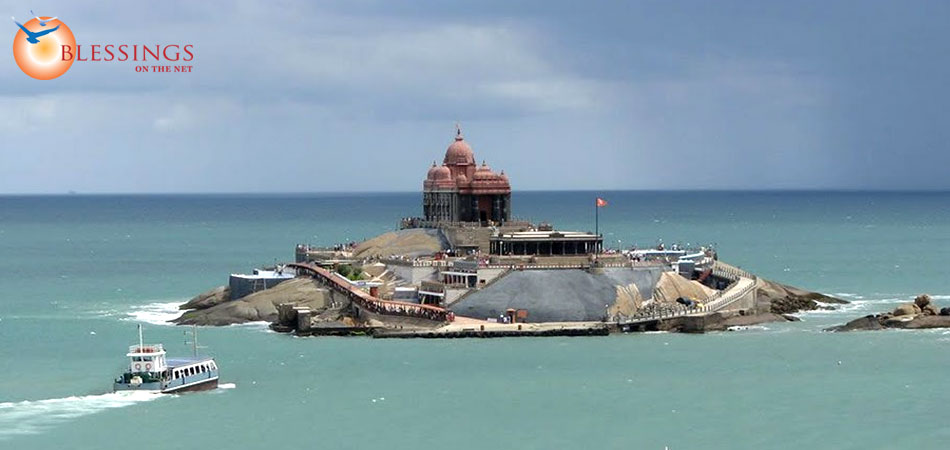 Described as the southernmost end of Tamil Nadu, the land's end of India or the point where the three seas meet, enchanting Kanniyakumari or Cape Comorin is one of the most popular tourist spots in the state and indeed, in the country. Part of the fascination is of course the fact that it is the very tip of the Indian peninsula and the confluence of the Bay of Bengal, the Arabian Sea and the Indian Ocean.
Kanniyakumari is at its best during Chitra Pournami (full moon day in April) when the sun and moon are face to face at the same horizon but other full moon days are also special when you can see the sun set and the moon rise almost simultaneously, as if by prior arrangement.
Tourist attractions in Kanyakumari include Padmanabhapuram Palace, Pechiparai Reservoir, Vattakottai Fort, Vivekananda Rock Memorial, Thiruvalluvar Statue, Courtallam Falls, Mathur Hanging Trough, Sitharal Jain Monuments, Udayagiri Fort, Wax Museum, etc.
The popular religious places in the region include Lord Subramanya Temple, Tiruchendur Temple, Gandhi Mandapam, Kumari Amman Temple, Swamithoppe Suchindram, St Xavier Church, Nagaraja Temple and Thirunandhikarai Cave Temple. Some of the popular beaches near Kanyakumari are Thengapattinam Beach, Sanguthurai B