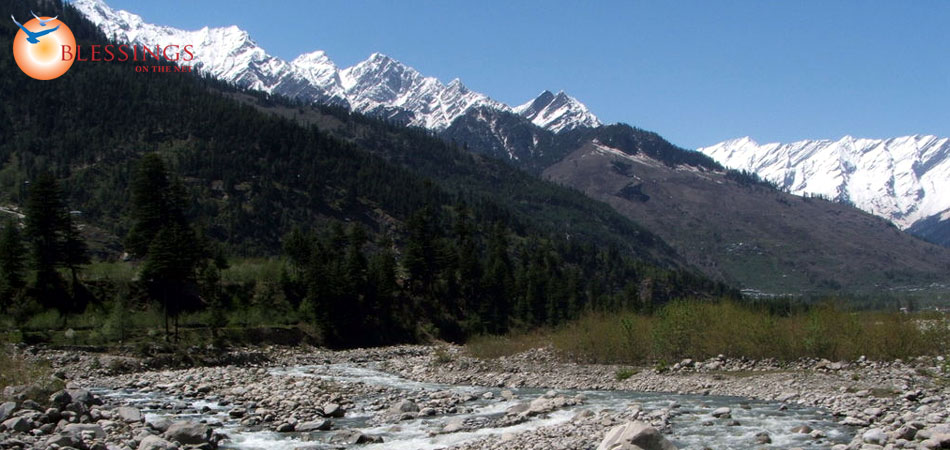 Kullu is located in the charming Kullu valley and is set amongst the backdrop of the mighty Himalayas. This town is famous for its temples and the annual Dussehra festival, both of which attract thousands of tourists. It is also known for its handicrafts.

"The valley of Gods", as the Kullu valley has come to be known, this is perhaps the most delightful region in the western Himalayas. The ancient Hindus regarded it as the furthest limit of human habitation - Kulantapitha, and its original name finds mention in the epics, the Ramayana and the Mahabharata as well as Vishnu Purana.
Kullu offers an excellent base for adventure sports. Although the more famous Manali becomes the final destination for the tourists, Kullu has its fair share of attractions.

Raghunath Temple holds prime importance among locals as well as tourists. Dedicated to Lord Rama, this temple was built in 1660 by Raja Jagat Singh. Sultanpur Palace in Kullu has miniature paintings and artefacts of ancient times. Jagannath Devi Temple is reached after an hour's hiking but offers glorious views of the region. Bijli Mahadev Temple located at a height of 2640 m is 11 Km from the town. Legend has it that the shiv lingam inside the temple is shattered every time there is lightning and the priests bind it with clarified butter or ghee. About 45 Km from Kullu is Manikaran famous for its natural hot springs. Basheshwar Mahadev Temple is 15 Km from Kullu and is known for its beautiful carvings.