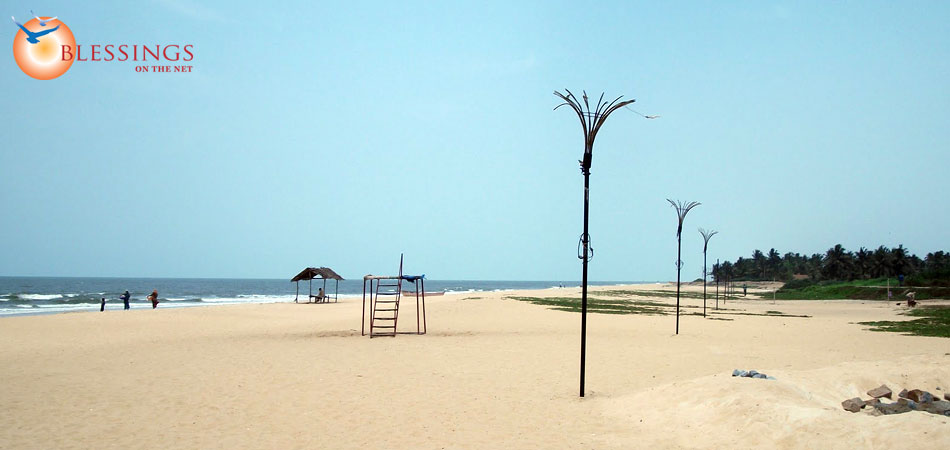 Mangalore is a seaside town on the Konkan coast, and a very important port city of the state of Karnataka.It is a city of multiple cultures.The origin of the city's name is from the Goddess Mangaladevi. However, there are many references to this city by names that are slightly different. For instance it was called 'Managalapuram' in 715 AD by a Pandya King, while in the 11th century an Arabian traveler called it 'Manjarur'. Today, its new name is 'Mangalooru', renamed by the Karnataka Government.
Mangalore is an ancient city where sages like Vysa, Vashista, Kanva and Vishwamitra are believed to have spent their days meditating in the Sahyadri Mountains.
The city of Mangalore is a scenic city dotted with coconut palms, hills and streams, and is known for its temples and beaches.
Attractions in Mangalore include places like Kudroli Sri Gokarnanatheshwara Temple, which is 3 km from the city. It is a place of religious importance. There is also the Kadri Sri Manjunatha Temple.

St. Aloysius Church
St. Aloysius Church is situated 1 kms away from Nehru Maidan Bus stand. Built in the year 1899-1900, the walls of the church are covered with the paintings of the artist Antony Moshaini of Italy. St. Aloysius College Chapel, an architectural gem, comparable with the Sistine chapel in Rome, is situated on lighthouse hill. The special beauty of the chapel is the wonderful series of paintings that virtually cover every inch of the interior roof and walls.

Light House Hill-Garden
Situated 1 Km. away from Bus Stand, the garden offers beautiful sea view, sunset view and one can also see the sailing ships and boats on the sea.