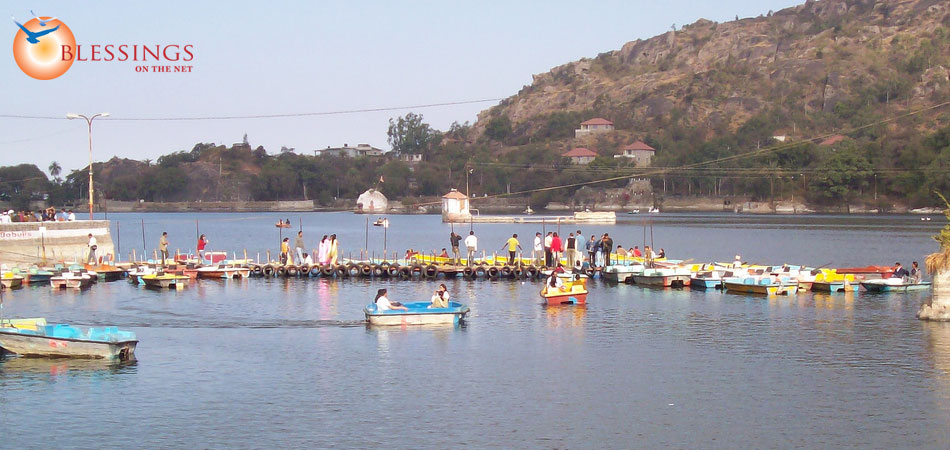 Mount Abu is a quiet mellow town with no bike or auto-rickshaws allowed. Mount Abu is a hill station 1200 metres above sea level in the southwest comer of Rajasthan, by the Gujarat border.Mt. Abu is the highest point between the Nilgiris in the south and the Himalayas in the north.
The location and weather of Mount Abu has given this charming little hill station a wide variety of vegetation. On the drive up to Mount Abu, the flowering trees and shrubs make it seem like a huge garden. A meandering stream nearby and tall pine trees make for excellent natural scenery and gives the place an almost ethereal aura.
Besides being a popular hill station, this cool and cosy city is also famous for its temples. The first to come to mind are the Dilwara Temples, which are the finest examples of Jain art and architecture. The plain marbles of the exteriors do not prepare the visitor for the richly embellished interiors. Episodes from different Jain legends are intricately carved in marble and so lifelike and delicate are the sculptures that it is difficult to believe they are indeed carved out of stone.

Another popular location is Nakki Lake in Mount Abu. Toad rock stands near the hilly area surrounding the Nakki Lake region. Within a few kilometers from Nakki Lake are Raghunath Temple and Maharaja Jaipur palace where the Emperor of Jaipur lived for several years.
The Bhrama Kumaris is a well known sect in Mount Abu. Mount Abu has the World Spiritual University and head quarter of the Bhrama Kumaris and their followers located at Madhuban. There are lectures and spiritual courses for devotees and interested students.
..