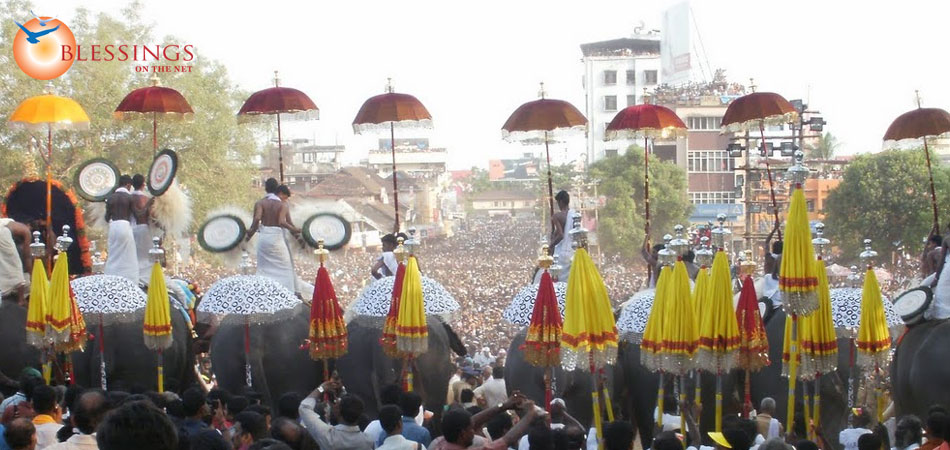 Thrissur, an abbreviation of 'Tiru-Shiva Perur', or the town with the name of Lord Shiva, is appropriately named. The central and most important feature of this, one of the major cities of North Kerala, is Vadakkunath Kshetram where the reigning deity is Lord Shiva. Situated on a hillock right in the centre of the city, the spaciously laid out 'kshetram', or temple, attracts thousands of devotees from all over the land.

According to legend Thrissur was created by Lord Parasurama, the 6th incarnation of Lord Vishnu, soon after Kerala was created, by erecting the Shiva temple here.
The famed 'Thrissur Pooram' festival is one of the biggest, vibrant and eye-catching temple festivals of Kerala. This is celebrated every year in April or May. More than 50 caparisoned elephants are taken in a procession through the town, accompanied by the 'Panchavadyam' playing people. Huge jamborees of people congregate here to witness the Pooram festival every year. The festival ends with the spectacular fireworks display in the night.