Honeymoon Hotels
Honeymoontourindia.in features 3000 hotel located in all major tourist and commercial destinations of India with online hotel booking option. Honeymoontourindia.in provides traveller to find and choose from hotel by category , hotel by interest ,budget hotel, hotel by brand or group hotel , Boutique hotel, luxury hotel, honeymoon hotel and more.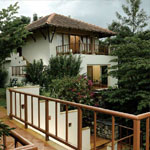 The Gateway Hotel KM Road, Chikmagalur, is a 29-room resort perched on the gentle slopes of the Sahayadri Range. Chikmanglur (Karantaka, India) is known for its natural beauty and plantations all around it. Accessibility: Kadur Railway Station : 35 KMMangalore Airport : 156 KM Hotel Location:The Gateway Hotel is located on National Highway 13. Accommodation: The hotel boasts of 29 well-appoint
READ MORE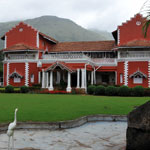 Thippanahalli Estate & Home stay is situated 10 Kms from Chikmagalur (Karnataka, India) on the slope of the Bababudanagiri Hills at an elevation of 4100 ft with a breath taking backdrop of Mullaiahnagiri the tallest peak in Karnataka, is set amidst one of the beautiful locations in Karnataka. Accommodation in total of five rooms available for tourists to stay, one of them is in the main house
READ MORE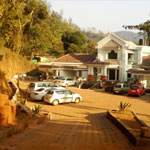 Silent Valley Resort at Kudremukh (Karnataka, India) is an eco-resort located between Kalasa and Kudremukh and is 4 kms from Kalasa. Resort has cottages facing the thick valley of the Western ghats. Accessibility : Mangalore Airport : 110 KMMangalore Railway Station : 130 KM Location: Silent Valley Resort is situated between Kalsa and Kuduremukh, at eastern slopes of Western Ghats of Karnataka.
READ MORE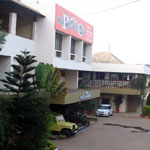 Planters Court is located at Chikmagalur (Karnataka, India), galur Road. Chikmanglur is a known hill station known its natural beauty and plantations all around it. Accessibility: : Mangalore airport : 160 KMKadur Railway Station : 10 KMChikmagalur :1 Km Location:Planters Court is located on Mangalore-Chikmagalur Road. Accommodation: The 39 rooms at Planters Court are comfortable and spacious,
READ MORE
Hotel Tea Nest Coonoor Built in 1800's, Tea Nest is a majestic mansion. It provides the perfect setting for a relaxing holiday amongst the lush tea gardens Accessibility : Coonoor : 03 KMOoty : 22 KMCoimbatore : 74 KMSalem : 238 KMKochi : 267 KMMysore : 242 KMBangalore: 320 KM Accommodation: Tea Nest Coonoor Offers a sum of 6 lively rooms namely lemon, green, silver tips, golden tips, chamo
READ MORE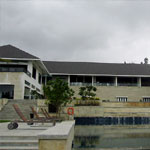 The Serai is a luxury oasis and a destination resort situated in a coffee estate at 7 kms from Chikmagalur (Karnataka, India). The Serai resort is set amidst 70 acres of coffee plantation and boasts a built up area spread around 7 acres. Accessibility: Bangalore : 250 KM Mangalore : 190 KM Hassan : 55 KM Hotel Location: The Serai is located in a scenic environment in Chikmagalur. Accommodation:
READ MORE